Learn how to setup your TexAu proxy settings and integrate with Hydraproxy IPs
TexAu is a growth automation software that includes easy-to-use tools for lead generation, market research, and competitive intelligence. TexAu Chrome extension allows you to get cookies for social media platforms (like Instagram, Twitter, LinkedIn and more) and other websites that TexAu supports.
How to use this extension:
Visit the website whose cookie you need. For example, linkedin.com. Make sure you're correctly logged in.
Click on the TexAu Chrome extension button and it will automatically extract the cookie information that TexAu needs from that website.
Go back to the TexAu platform and just paste the cookie information using CTRL + V OR Command + V. And you're done!
How to integrate TexAu with Hydraproxy
Download and install TexAu by using the following link: https://texau.com/texau-desktop or use the online version.
2. Click on your profile icon then on Account.
3. Go to proxy tab and click on +New proxy button
4. Insert the proxy details from your hydraproxy dashboard then click on ADD PROXY button. If you need help placing an order please click here: https://hydraproxy.com/how-to-order/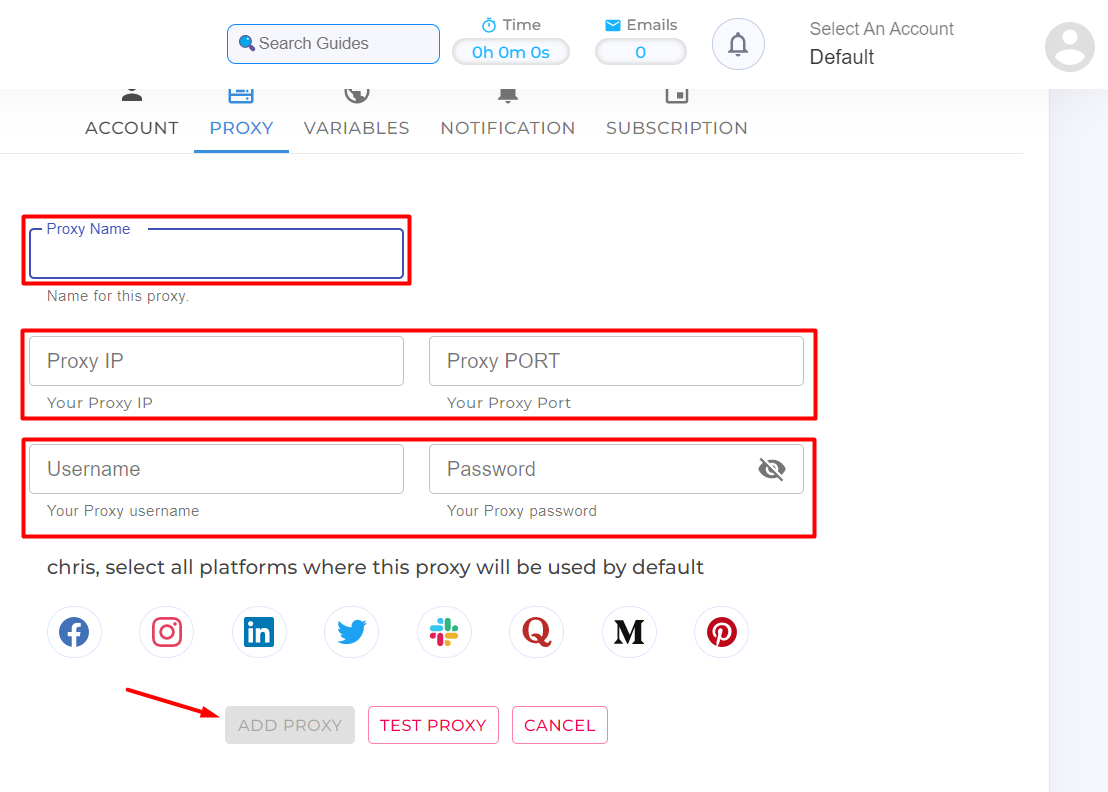 5. Once you selected the task you want to perform make sure you enable the proxy use.
If you still have any questions you can also check the video tutorial below