What is Proxifier?
Proxifier is a program that allows network applications that do not support working through proxy servers to operate through a SOCKS or HTTPS proxy or a chain of proxy servers. With Proxifier you can easily tunnel all TCP connections on the system or the selected ones only.
Download and install Proxifier from https://www.proxifier.com/
1. Open Proxifier and click Proxy Servers… in the Profile menu or click on the icon located on the toolbar.
2. Click the Add button in the new dialog window.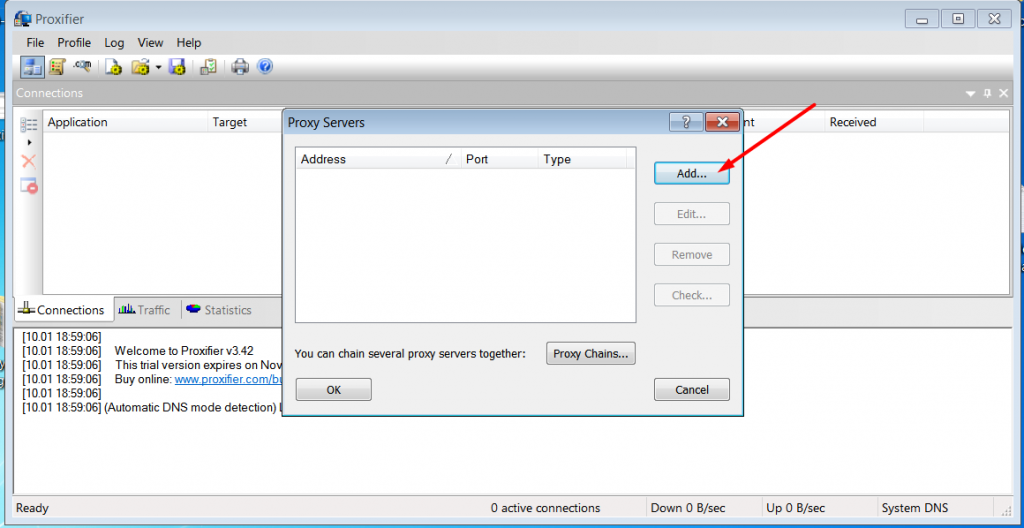 3. Fill in the form specifying the details of the proxy server (you will find these details in your HydraProxy dashboard) that you want to add and click OK:
For mobile proxy you only need to check the specific protocol – HTTPS or SOCKS5 and fill in DNS name and Port since it uses your whitelisted IP as a form of authentification
For residential proxies beside these details you also need to enable authentication and fill username and password boxes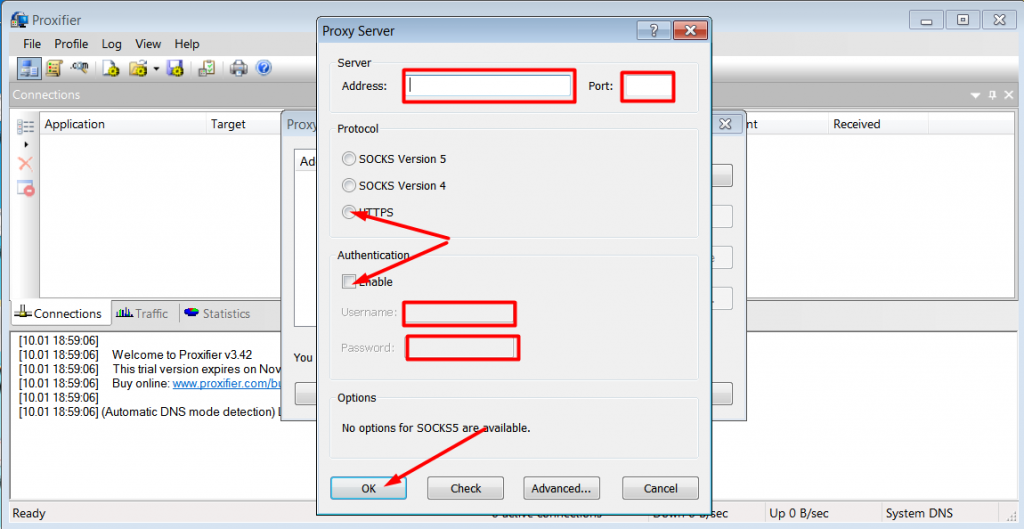 4. Proxifier will ask you whether or not you want to use this proxy by default. Click Yes to set it as the target for the Default Proxification Rule. You can change this anytime later at Proxification Rules.
5. Your proxy server will appear in the list, click OK to confirm the use of this server.
Tips:
From now on all new connections (TCP/IP) will be established through the specified proxy server while Proxifier is running.
If you only want to tunnel specific connection, not all of them, use Proxification Rules and/or Manual Proxification Mode.
By default, Proxifier gets minimized to the System Tray when you close its window. You can change this behavior at View->Icon in the System Tray.
To exit Proxifier when the System Tray icon is enabled right-click on the icon and select Exit.
To make Proxifier start automatically on user login, enable File->Autostart option.