Learn how to setup your WebHarvy proxy settings and integrate with HydraProxy IPs
WebHarvy is a visual web scraping software, which helps you to easily create web scrapers for any website via a visual interface. Load the page from which you need to extract data and select (point out) the data which you need to extract. It is that easy to extract text, HTML, images, URLs, and emails from websites, and save the extracted content in various formats.
How to integrate WebHarvy with Hydraproxy
Download and install WebHarvy Web Scraper: https://www.webharvy.com/download.html
2. On the Home tab click on the settings button.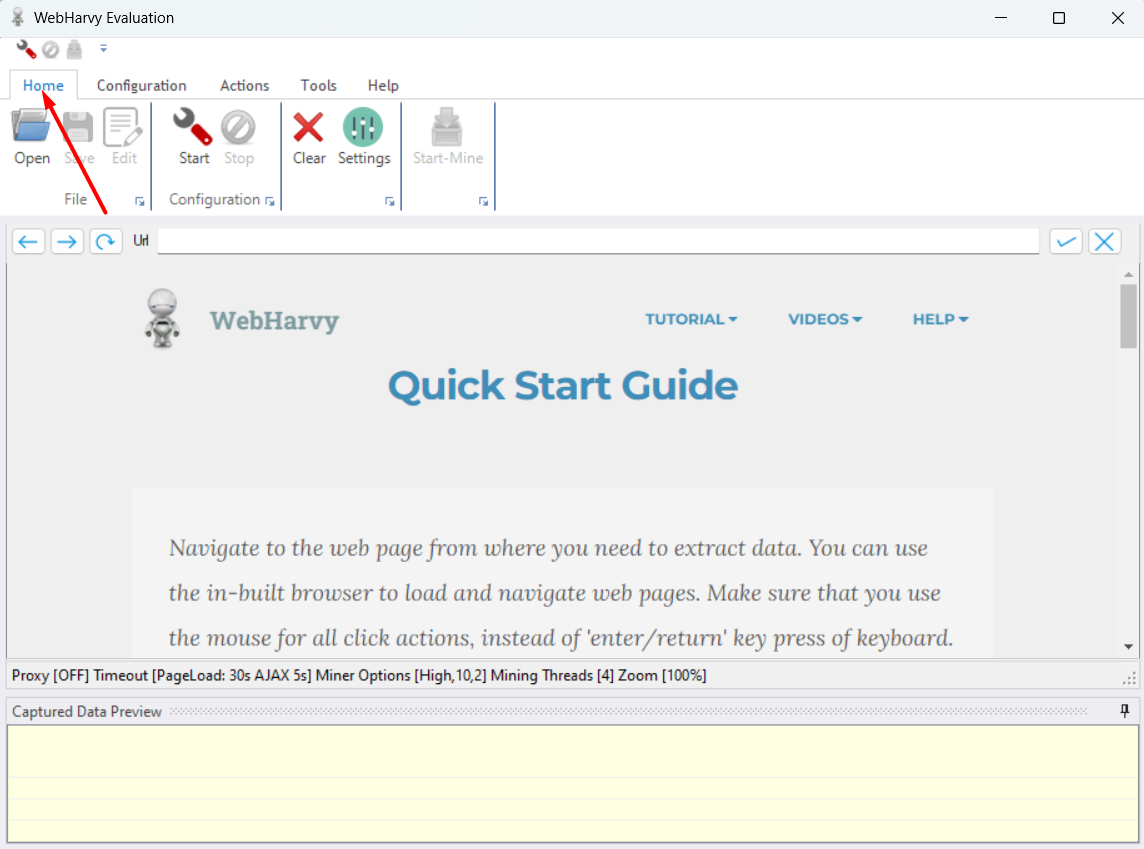 3. Go to proxy settings tab
4. Here you enter the proxy settings from your Hydraproxy dashboard then click on the green "+" sign and Apply. If you need help placing an order please click here: https://hydraproxy.wpengine.com/how-to-order/
If you still have any questions you can also check the video tutorial below